Profile of Boje Skytte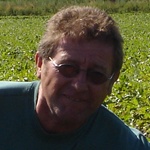 in 1949 , which incidentally was the year of the establishment of the two German states, West Germany and East Germany, Boje Skytte was born on Lolland. Among other spectacular things – aside from the birth – that happened this year, was the stranding of the sperm whale in Soenderho , United States withdrew its troops from South Korea and NATO was formed.
Boje Skytte who grew up on a farm was very early aware that earth, air and nature was something he wanted to dedicate his life to, and was therefore agricultural student at Skovnæs Avlsgård by Maribo , after which he accepted the job as executive manager of Ersholm Avlsgård Funen, which had both crop production , cattle farming and pig farming.
But this was not enough for the ambitious Boje Skytte why he also completed a production manager training at the Classenske Agerbrugskole on Næsgård in Falster – one can say that he was now close to the roots again – but Funen would then just be examined again, why he after his graduation became manager of Hverringe Avlsgård by Kerteminde.
But Lammefjorden should not feel too sure of this young man's ambitions, why Boje Skytte in 1974 took employment as a manager at Stubberupholm, where also the great interest for vegetable farming both were lit and animated. It took only another 9 years before Boje Skytte took the plunge and bought Brogaard – and by the way also the neighboring property to Stubberupholm – so he had long had a loving eye to this property.
The rest is a history of quality and success where Boje Skytte always has held quality and customer satisfaction paramount, why Brogaard today stands as a modern well-run company with room for both business-oriented insights and also warm-hearted and good staff care.
In his limited spare time Boje Skytte is active with both Badminton and Tennis as well as being a great support to the local Badminton and Tennis Club.